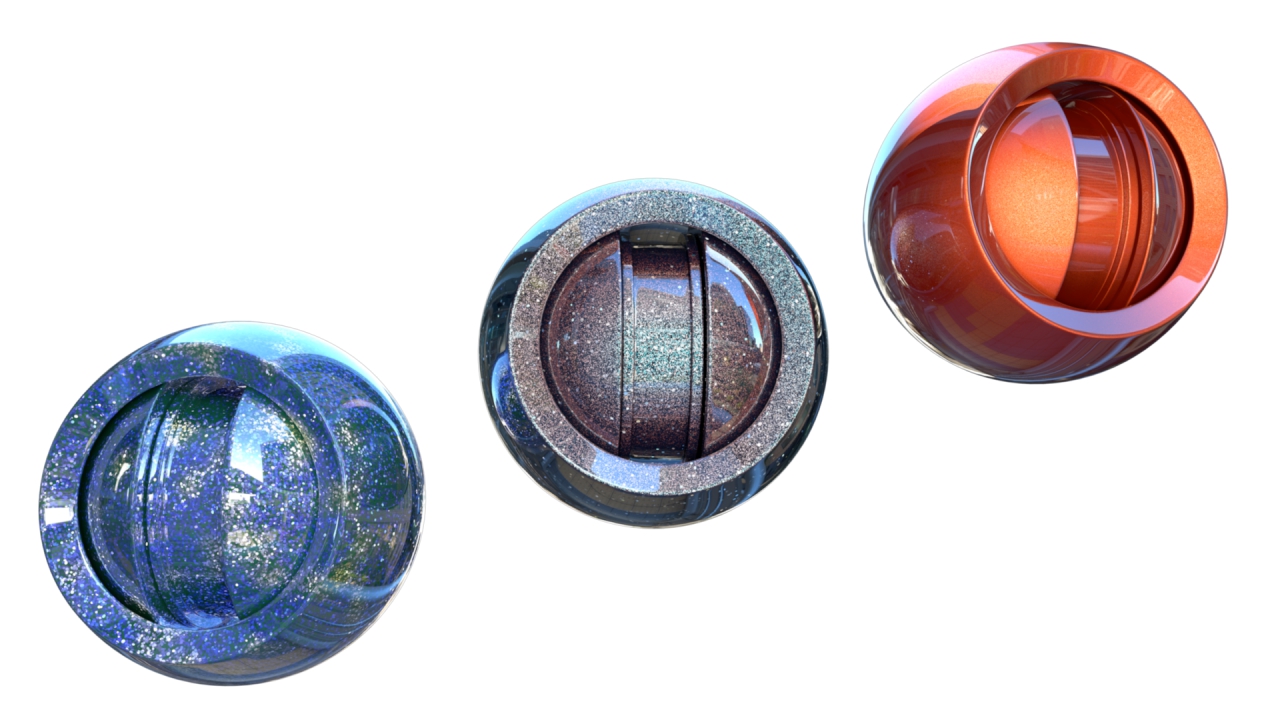 After posting this video some time ago people asking me many times where to download this plug-in because original links is broken already. So here it is!
Author Notice
The Sparkle Shader is not listed under freebies, because it is a fully grown Cinetool, which just never made it to a release… as plugin development is stopped now, I decided to release it for free!
The Sparkle Shader can be used to create an insane amount of "flakes" on surfaces, which behave correctly in regard to specular lightning and reflections.
Features:
• No UVW mapping necessary
• A lot of control and advanced parameters for more complex mappings
• It is a shader, no post effect and therefore interacts with the scene
• Several Flake Layers which can be mixed together individually
• Each Flake Layer has its own settings: Layers, Sparkling, Particle Settings, Specular, Reflection, Fresnel
• The internal Fresnel helps reproducing the "depth" of the layer and also optimizes rendertimes
• Additional Fresnel slot for shaders
• The Sparkle Shader can be used for example in the Luminance Channel You still can control Reflection and the Specular of the material independently
• Within the AR, the shader can raytrace reflections
• Very small memory footprint, does not need any internal maps
• Works with Subpolygon Displacement
• In-/Exclude lights per Sparkle-Shader for speed optimization